Which SUV is Better:  The Volvo XC60 or Audi Q5?
The luxury SUV market is an ever-changing landscape, and that leaves a lot of compelling options out there for interested drivers here in the greater Hickory, NC area. Of course, as one of the primary places to find the latest Volvo cars near Newton and Lenoir, NC these days, our preference obviously trends toward models like the new 2019 Volvo XC60.
From its sleek Scandinavian styling to its compelling array of powertrain options, the Volvo XC60 is a luxury SUV that's easy to love from every angle. But of course, it's not without competition. In fact, one of the longest standing rivalries in the luxury car market is between the Swedish Volvo Brand and its German rival, Audi.  And at the very center of this continental European contest of luxury auto titans are the 2019 Volvo XC60 and 2019 Audi Q5.
So, you may rightly be wondering, "Why should I buy a 2019 Volvo XC60 instead of a 2019 Audi Q5?" Luckily, that's something that the team here at Paramount Volvo Cars of Hickory is only too keen to help you answer.
The 2019 Volvo XC60 vs. The 2019 Audi Q5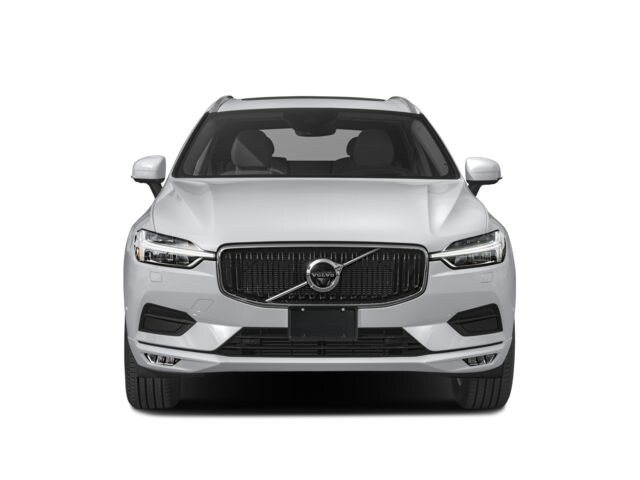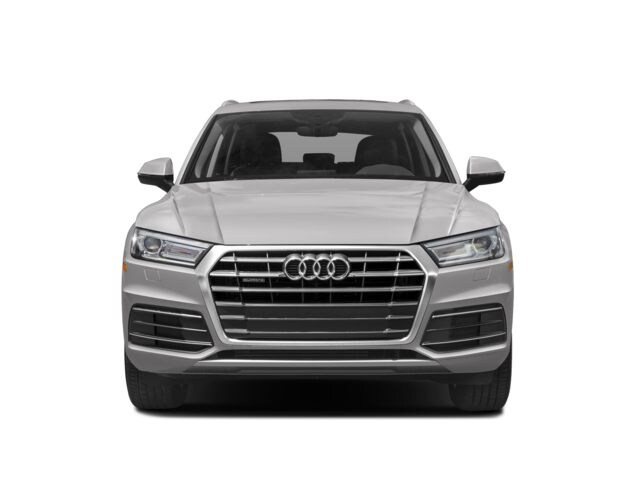 There's a lot of different ways to look at a comparison between the new 2019 Volvo XC60 and the 2019 Audi Q5, and there's no denying that both these luxury SUV have their own distinct strengths, but let's start with something that every SUV shopper cares about:
power
. After all, if you're searching for a luxury SUV near Statesville, NC these days, you want it to be sporty, right?
Well, between the 2019 Volvo XC60 and the 2019 Audi Q5, there's clear victor where powertrains are concerned. With its standard T5 powertrain, which features a 2.0-liter turbocharged engine, the new Volvo XC60 churns out a respectable 250 horsepower, while the Audi Q5 falls just short with 248 horsepower on its standard powertrain.
But while a difference of two horsepower may not seem like much to most folks, the 2019 Volvo XC60 also has an edge when it comes to the versatility of its powertrain options. You see, the 2019 Audi Q5 only has one powertrain available, and it comes standard with all-wheel drive. Now, that may seem like a perk, but given the fact that the greater Morganton, NC area doesn't see quite as much snow as more northerly states, you're not going to get all that much use out of it, and that can prove to be a drain on your overall fuel economy.
Fortunately, not only does the 2019 Volvo XC60 have three great powertrains to choose from, including the outstanding T8 eAWD Plug-In Hybrid that produces up to 400 horsepower combined, you'll have no end of compelling choices available to you. What's more, with your choice of front-wheel drive or all-wheel drive, the 2019 Volvo XC60 delivers performance personalized to your needs.
But power isn't the only thing that differentiates the new 2019 Volvo XC60 from the 2019 Audi Q5, and we're confident you'll see that when you slip inside to check out its features and amenities. Luxury is in the eye of the beholder, but the 2019 Volvo XC60 truly goes the extra mile with its elegant interior design to ensure your tastes are satisfied. From available touches like a leather and wood-wrapped dashboard to premium leather-upholstered seating with heated, ventilated, and massaging front seats, the interior of the 2019 Volvo XC60 is more akin to an upscale spa than it is to the inside of a luxury car.
Now, that's not to say that the interior of the 2019 Audi Q5 isn't inspiring in its own right, but its heated and ventilated seating options are separated into two different (and expensive) option packages, and it doesn't have massage features available on its equipment list. Add to that the fact that its interior trades most soft-touch surfaces for hard, unyielding plastic and dated aluminum trim, and it's easy to see why aesthetically-oriented drivers prefer the 2019 Volvo XC60.
Experience The 2019 Volvo XC60 at Paramount Volvo Cars of Hickory Today
Now, we hope this explains why we're so certain that the new 2019 Volvo XC60 is the right luxury SUV for drivers all over North Carolina, but if you'd like to see for yourself why so many drivers from Hickory to Lenoir love it, a test drive is the perfect way to do just that. So, drop by our dealership today to take the new 2019 Volvo XC60 out for a spin.